SKIN AGING ALGORITHM
DEVELOPED WITH DERMATOLOGISTS
7
Signs of ageing
scanning…
New
Advanced skin analysis
accelerators
SKIN AGING
Behind the tech
95% ACCURACY
TO DETECT AGING SIGNS
APPROVED BY DERMATOLOGISTS
Our algorithm is based on 15 years of skin research
and 10 000 graded pictures
to detect and measure 7 aging signs.

accelerators
SKIN AGING
CHAT WITH DR. NIELSEN
TO UNDERSTAND WHAT
ACCELERATES SKIN AGING
Marion Nielsen
Pharmacy Doctor
Start your analysis and join me!
Remove
your glasses
and your
makeup
Keep your
expression
neutral

+ use a soft,
natural light
PLEASE NOTE
Your selfie will be deleted
after the end of analysis
Analysing
SkinconsultAI
Analyzing against
10 000 graded photos...
Completing
your analysis...
Analysis complete!
Analysing
SkinconsultAI
DID YOU KNOW
Pollution can increase of + 25% darkspots on the cheek.
DID YOU KNOW
Stress trigger cortisol release, which weaken the skin.
DID YOU KNOW
Smoking one pack of cigarettes a day over 40 years is equivalent to appearing 7,4 years older.

DID YOU KNOW
24% of appearance of aging signs decrease for people who apply sun photo-protection.
DID YOU KNOW
Stress and fatigue decrease the integrity of the skin's barrier function.

DR. Stéphanie Leclerc Mercier
Dermatologist and scientific director
of Vichy laboratories
Hi! I'm Dr. Nielsen.
Hope you are doing well today!
I will be asking a few questions about your skin, environment and behaviours that will help us to determine your major skin aging accelerators. This is called the Exposome.
Compare your results with:
YOUR SKIN
PRIORITIES

To strengthen your skin, we recommend
you focus your efforts on these 2 aging signs.
Your other
aging signs
Lack of
firmness
Lack of firmness is due to a slackening of the cutaneous tissue, particularly visible at jaw lines and neck levels.
Pores
Visible pores often come from excess sebum. However enlarged pores are also a skin aging sign, linked to lack of firmness and loss of skin elasticity.
Fine lines
Fine lines often appear at the beginning of the aging process but can also reflect a lack of hydration or an over-sollicited area.
Deep
wrinkles
Wrinkles are the results of intrinsic and extrinsic aging. With time, they become visible and more prominent on multiple parts of the face.​
Under-eye
wrinkles
The eye-area is one of the most stimulated and fragile areas of the face. As a result, it can quickly show aging signs.
Lack of
Radiance
When skin lacks radiance, the overall appearance of the face can be altered. The skin may be perceived as lacking luminosity and may appear dull or tired.​
Dark
spots
Dark spots can impact the skin's homogeneity and evenness. With age, dark spots can develop naturally, but can be further triggered by UV & pollution​.
exposure analysis
Identify your skin priorities
and what accelerates your skin aging
Your skin
exposure score
%
of your skin aging is affected by your environment and behaviour
Your skin aging
accelerators
other factors
UV Rays
UV and in particular UVA rays are the main causes of skin aging. It deeply affects the skin structure leading to premature wrinkles and pigmentation disorders.
Pollution
Pollution is a major complexion ennemy. Living in a polluted environement can trigger dull skin but also pigmentation disorders. Inside the skin, oxidative stress appears.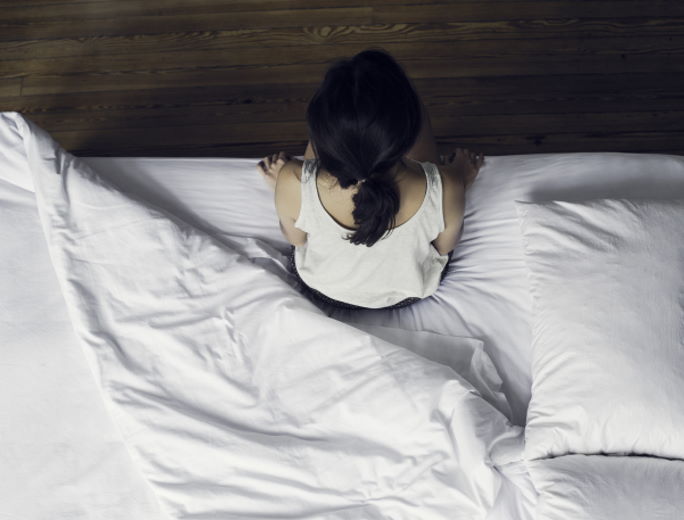 Lack of Sleep
The sleep quantity and quality has a real impact on skin quality and youth. This is during the night that skin naturally repair and regenerate and prepare it self for the day. Therefore, lack of sleep can imbalance this natural process leading to a dull complexion and skin looking older.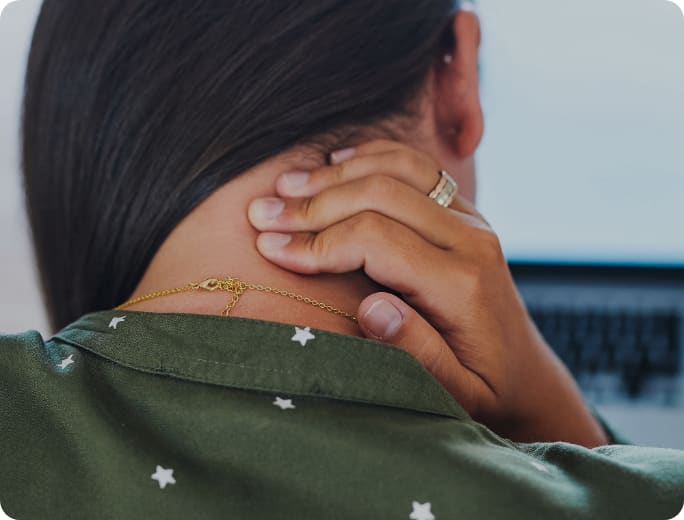 Stress
Stress imbalance all our body included our skin. As a results, the skin can develop discomfort or aggravate its own conditions : dry skin will be drier, oily skin will become oiler, acne prone skin will develop more imperfection.
Nutrition
The skin can be the reflect of your diet and nutrition. When it is healthy, rich in micronutrients and antioxidant, wrinkles appears less fast. At the contrary, a high consumption of sugar can lead to more wrinkles, a high consumption of junk foods can trigger acne.
Tobacco
Tobacco is a deep skin deteriorator, leading to wrinkling particularly around the mouth.
HOW {} INFLUENCES YOUR SKIN
Your environement impacts how your skin will age